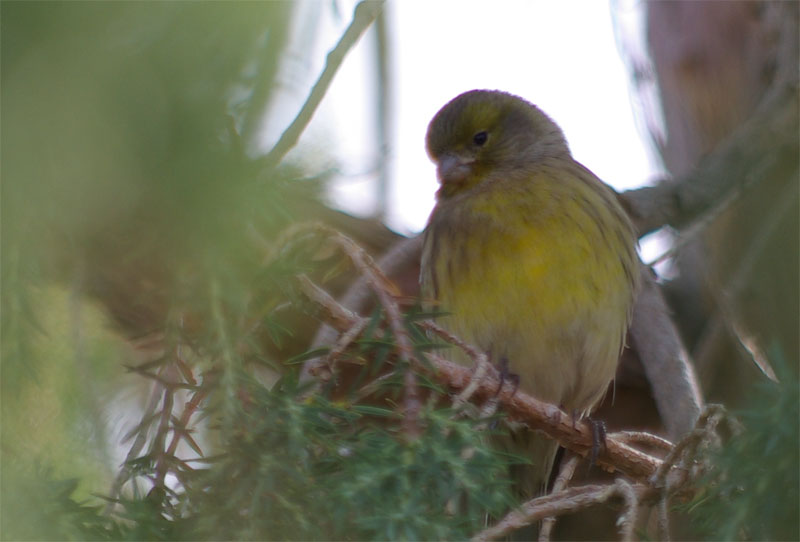 For some time I've been trying to identify the birds twittering in a Canary Islands juniper tree (Juniperus cedrus) at the Roque. It's been frustrating because although you can frequently hear a whole flock of them twittering, they tend to stay deep inside the tree and it's very hard to catch a glimpse of one. It's even harder to get a photograph in order to identify them.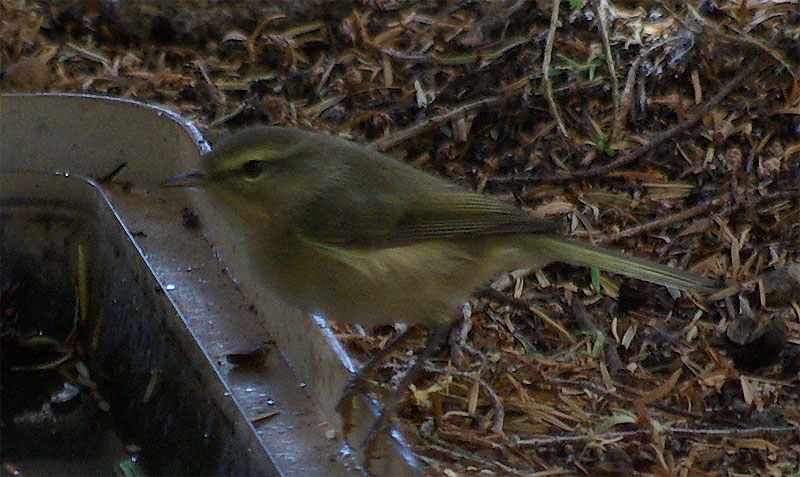 As you can see, I finally succeeded. They're wild canaries, Serinus canaria. They're much less brightly coloured than domestic canaries. If they were the same vivid yellow as the caged birds, I think we'd see fewer canaries and fatter kestrels.
The Canary Islands aren't named after the birds; it's the other way around. The islands are named for the Latin for "islands of dogs" canariae insulae, and the birds are named after the islands.