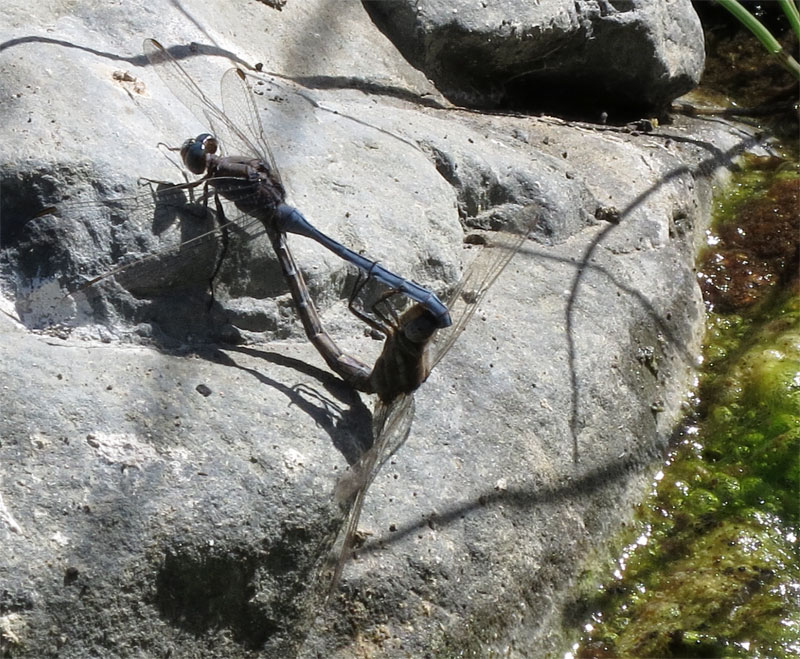 La Palma popped up out of the ocean only 3 million years ago, so the wildlife either flew here by itself, floated here by itself, or hitched a lift with humans. Consequently there are no bears or wolves or deer.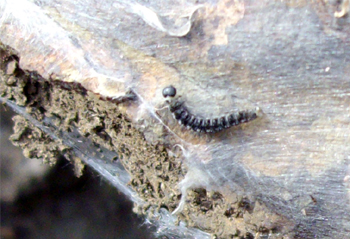 For all that, there are some interesting insects in the Caldera. For example, there are the blue dragonflies, pictured above. They're really quite common, although they zip around so fast that they can be hard to photograph.
And in spring the willow trees near the campsite are covered with cobwebs. These aren't made by spiders; they're made by caterpillars. Sometimes the whole tree is covered by the cobwebs.
And then there's the Death'-head Hawk moth, whose body is about as big as my thumb.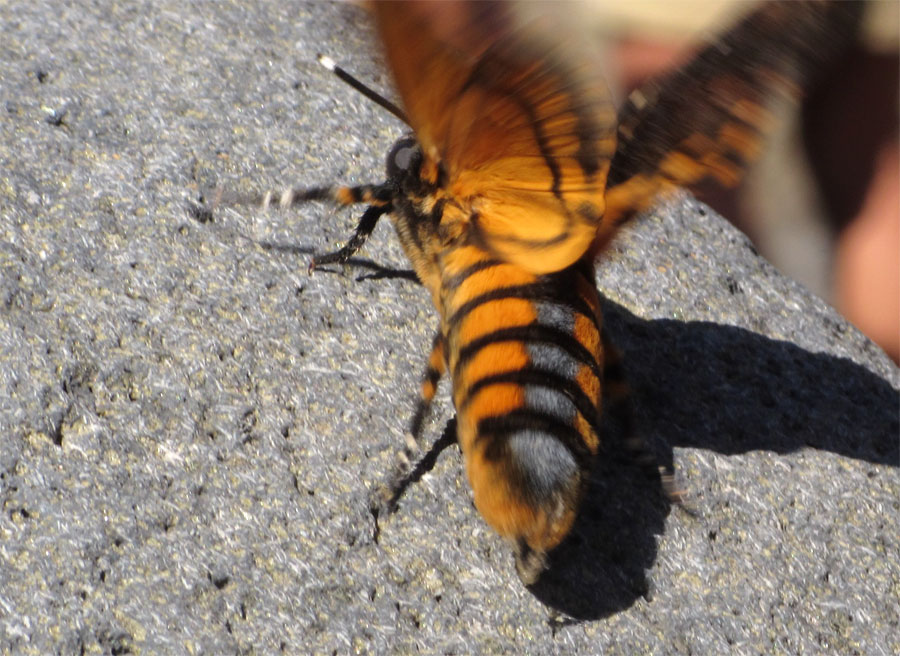 As well as the insects, in late September I found lots of frogs and a few large tadpoles in the river, Perez's frog Pelophylax perezi to be precise. They can be quite noisy at night, but I love their golden eyes.