We've been having a weirdly mild winter, to the point where the violets were blooming last week. Now we've got the same polar vortex as everyone else. I was going to post photos from the webcams at the Roque, but most of them have less to look at than this: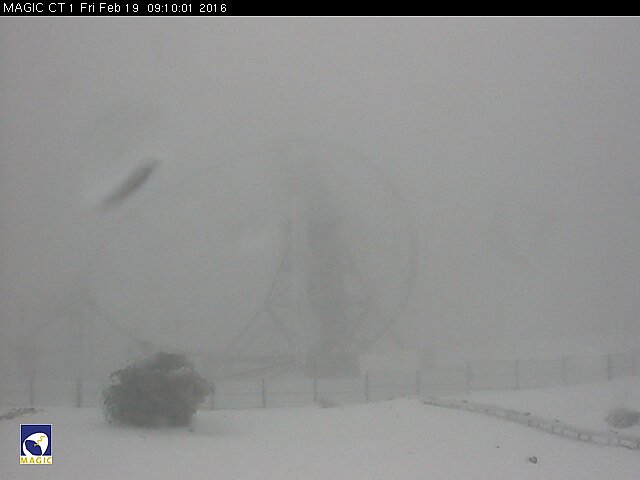 It's -2 ºC up there.
Meanwhile down at sea level we're all complaining about the cold. It's 13 ºC, which is only a little colder than normal for the time of year. It's just that we all got used to 22 ºC.
It's also raining, which is good for the farms and reservoirs. No word yet on whether the sardine's funeral in Los Sauces will be postponed. I imagine they'll decide on Saturday morning.